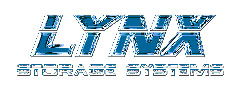 about lynx storage systems
Lynx Storage Systems is the product resale division of the PTP, LLC family of companies.
In many cases, our customers have already decided on the hardware, software, and network components that they want to buy. All they need at that point is a conduit through which these products can be easily acquired.
Lynx provides our customers with the ability to buy a wide variety of IT products from a technically experienced company at an extremely attractive price. Also, because of our deep technical knowledge, we will also provide configuration guidance where it is needed. And all of this comes from a woman-owned small business!
What could be better?
---
woman-owned small business!
PTP and its sister division Lynx Storage Systems are woman-owned small businesses.
contact lynx

Lead Sales Consultant
Donna Newton
Telephone: 214-923-1194
E-mail: dnewton@ptpnow.com
---

Visit Lynx on the web!